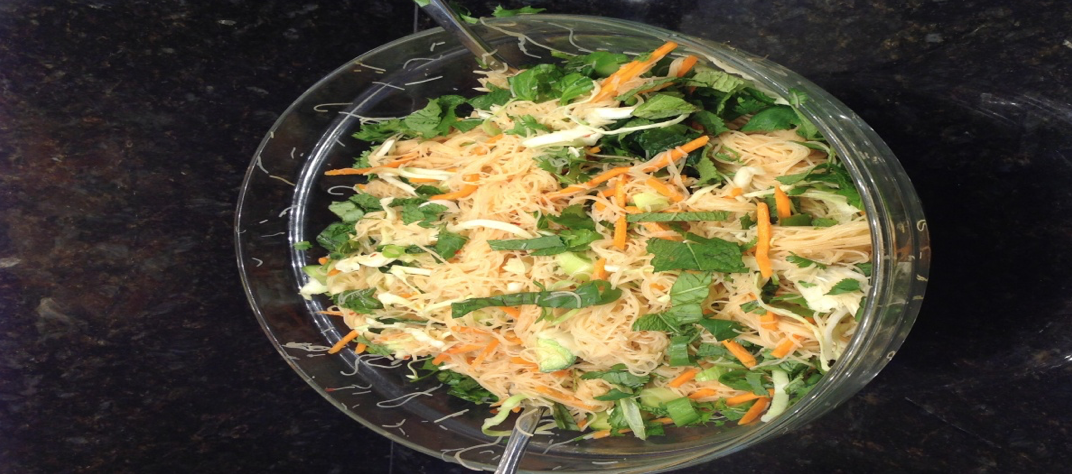 20 Jul

Dr. Sheldon's Recipes – Soba Noodle Salad with Grilled Eggplant and Tomatoes

This recipe is adapted from Martha Stewart. It's another great, light summer noodle salad and healthier than your standard macaroni salad.

Soba Noodle Salad with Grilled Eggplant and Tomatoes
1 Eggplant, cut lengthwise into 1-inch slices
Coarse salt
Olive oil
2 medium tomato, halved
8 ounces soba noodles
3 scallions, thinly sliced
1/4 cup soy sauce
1/4 cup fresh lemon or lime juice (from 1 to 2 lemons or limes)
2 teaspoons toasted sesame oil
1/4 cup coarsely chopped cilantro
Preheat grill for direct heat. Sprinkle eggplant slices generously with salt in a bowl.
Liberally brush cut sides of eggplant and both sides of tomato with olive oil. Grill, turning occasionally, until tender, about 4 minutes a side. Transfer to a cutting board; when cool enough to handle, cut into 1-inch pieces.
Meanwhile, cook soba noodles in a pot of boiling water until al dente, according to package directions (about 4 minutes). Drain, then run under cold water. Shake dry.
In a large bowl, whisk together the soy sauce, lemon or lime juice, sesame oil and scallions. Add the soba noodles, eggplant and tomatoes. Stir in cilantro just before serving. Serve cold or at room temperature.